1). Moringa Rice Mix Powder (200g)- 299/-
2). Moringa Chutney Powder (200g)- 299/-
3). Moringa Multi Millet Mix (200g)- 399/-
Benefits

Boosts energy levels. 
Excellent for enhancing your child's memory. 
Rich in Vitamin A, thus helps improve your child's eye health and eye sight. 
Antibiotic and antibacterial properties that help inhibit the growth of various pathogens.
Enhances hair growth while also making your child's hair smoother and more lustrous. 
Rich in Vitamin B that helps improve digestion. 
Contains Calcium and Phosphorus which help keep bones healthy and strong.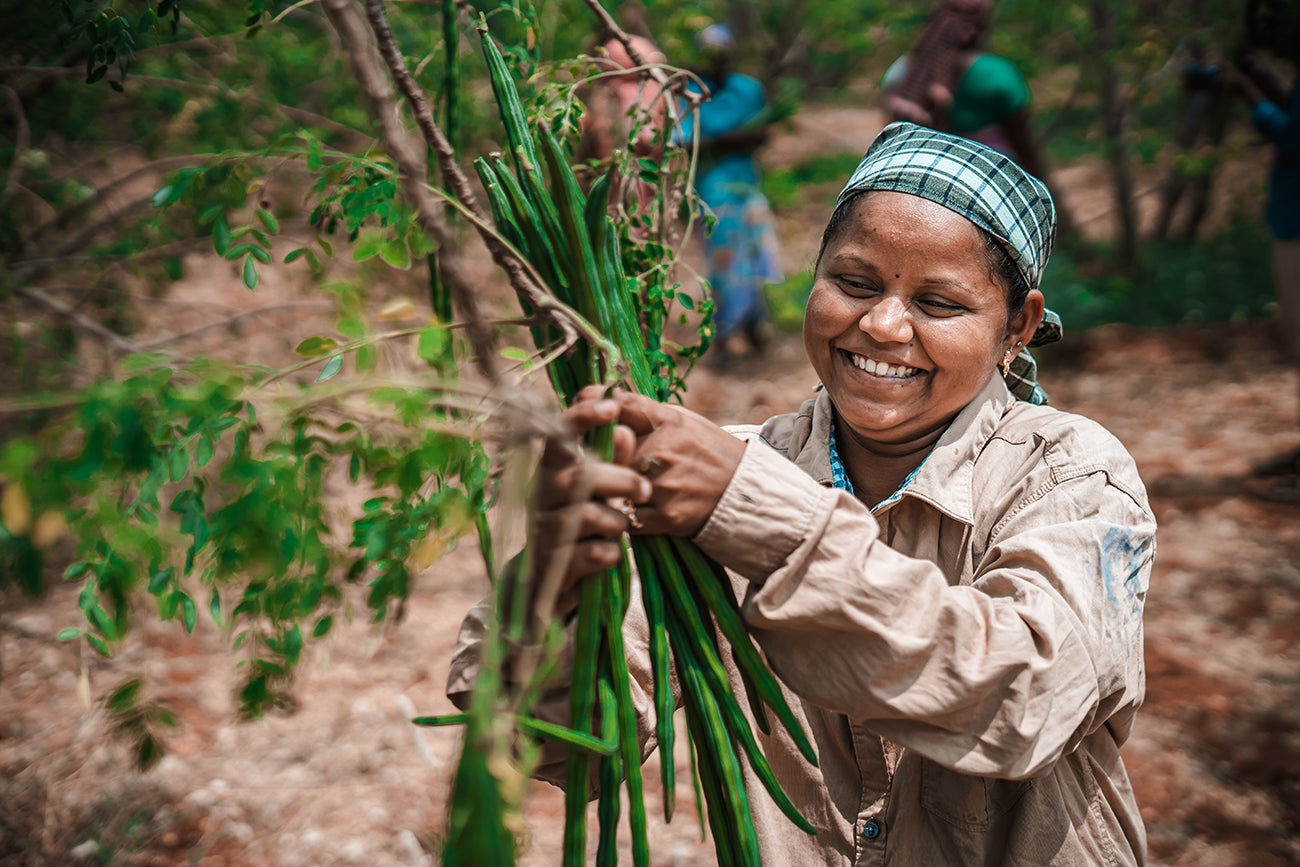 Children are filled with curiosity. They seek to learn and try something new every day. Mundanity is just not something they like. They keep us on our toes, push us to try and make something new every day. It's most certainly challenging especially when you know that childhood years are among the most crucial years as it impacts every dimension of your child's health not just today but in the long run as well.

Our Kids Combo is all things delicious and nutritious at the same time. This combo includes – Moringa Rice Powder, Moringa Chutney Powder and Moringa Multi Millet Mix. From its roots to its leaves, every part of a Moringa plant has so much to offer to make your little one's health and wellbeing better.
FAQs
}
Can I have Moringa powder on an empty stomach?
Yes. You can take it on an empty stomach if there are no reflux issues. Otherwise, take it after you've eaten.
How to use Moringa Powder?
Add Moringa Powder to your smoothie or soup
Mix it with Dosa/roti/pancake batter
Make soup with added spices
Add to water or tea
Infuse in your baked goods
Sprinkle on salads
Follow us on Instagram
@TheGoodLeaf