Benefits
Rich in proteins which help prevent your skin from getting damaged.
Hydrating and detoxifying elements that cure skin infections and sores.
Gently cleanses the skin without leaving it dry.
Softer and more supple skin.
Preserves and protects your skin's natural moisture barrier.
Rejuvenates and nourishes your skin from within.
Removes dirt and prevents your body from having acne.
Rich in Vitamin C, prevents sagging lines and also helps heal wounds more quickly.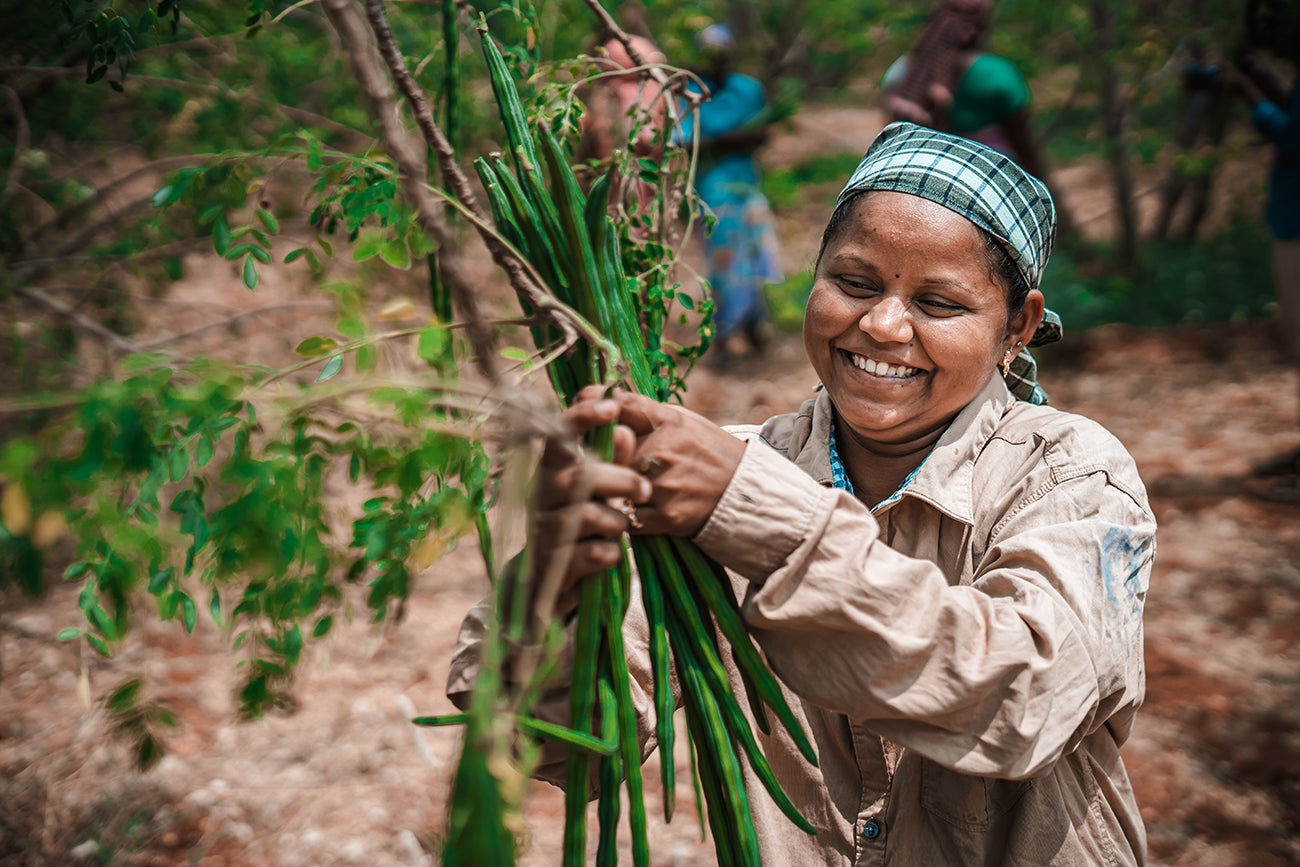 "Filters are good, but great skin is better." Don't you agree? Skin as smooth and luscious as butter, the dream that most of us have. What if we told you that we can make this happen with our Moringa Soap?
Designed and crafted for every skin type, Moringa Soap not only gets rid of the dirt and sweat on your skin, but it also leaves it squeaky clean without stripping it off of moisture. Made with Moringa Oil, Coconut Oil, Olive Oil, Peppermint Essential Oil, and Lemongrass Essential Oil, this "sustainable cleansing bar" is a gentle yet effective handmade slab that cleanses your skin while also making it smell divine.
FAQs
}
Can children use Moringa Soap?
Yes. Children above the age of 1 can use our Moringa Soap.
Does Moringa Soap contain any synthetic oil?
No. Our Moringa soap is free from refined oils, SLS, SLES, parabens, synthetic colours, and fragrance oil.
Can this soap be used on the face?
Yes. It is safe to use Moringa Soap on your face.
Follow us on Instagram
@TheGoodLeaf