1). Moringa Multi Millet Mix (200g)- 399/-
2). Moringa Capsules (60 Capsules)- 449/-
3). Moringa Ginger Herbal Tea (40g)- 339/-


Benefits
1. Rich in amino acids which are responsible for forming all the proteins that you need for muscle building.
2. Anti-inflammatory properties that reduce inflammation and help with muscle recovery after an intense workout. 
3. Rich in iron, thus increasing the red blood cell count, further boosting mental and physical activity. 
4. Anti-fatigue properties that boost the body's energy reserves and reduce tissue build-up during vigorous physical exertion.
5. Rich in Calcium and Phosphorus thus making your bones healthier and stronger. 
6. Boosts immunity. 
7. Rich in Potassium that allows you to stay internally hydrated even through intense and rigorous workouts.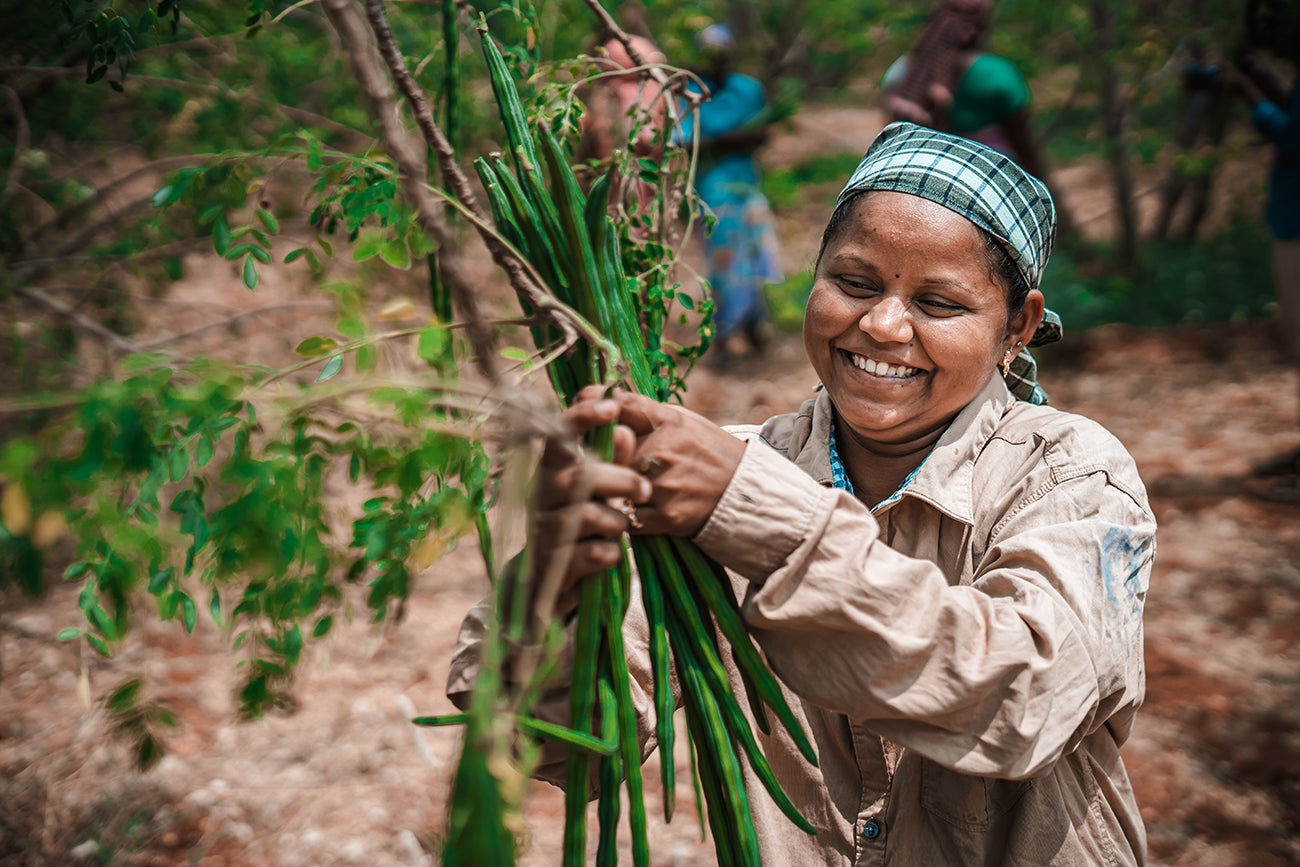 In spite of gyms and fitness centres in the country getting fuller, statistics from 2020 show that only 38% of the Indian population is healthy.
Our Fitness Combo will help you up your fitness game, quicken the process of you getting more fit and bring more balance to your fitness journey.

This combo includes – Moringa Multi Millet Mix, Moringa Capsules and Moringa Ginger Herbal Tea.
FAQs
}
How many Moringa Capsules should I take in a day?
For expected results, we recommend taking two capsules per day.
Who should not drink Ginger Herbal Tea?
Everyone can drink our Ginger Herbal Tea but people with acidity/ulcer issues can avoid taking in empty stomach.
Does drinking Ginger Herbal Tea help reduce belly fat?
Drinking Ginger Herbal Tea could help detoxify the body and increase metabolism. Higher your metabolism, the easier it is to burn calories and fat.
Follow us on Instagram
@TheGoodLeaf