Moisturizing Day Cream – Moringa & Sea Algae
Benefits 
Rich in Vitamin C which helps boost your skin collagen formation.
Reduces signs of ageing. 
Antibacterial properties which help prevent acne breakouts on your skin.
Helps remove blemishes, dark spots, pimples and blackheads. 
Cleanses and purifies your skin. 
Protects skin from oxidative damage thus preventing you from having wrinkles, fine lines and bags. 
Brightens and smoothens overall skin complexion. 
Intensively moisturizes the skin without making it feel oily.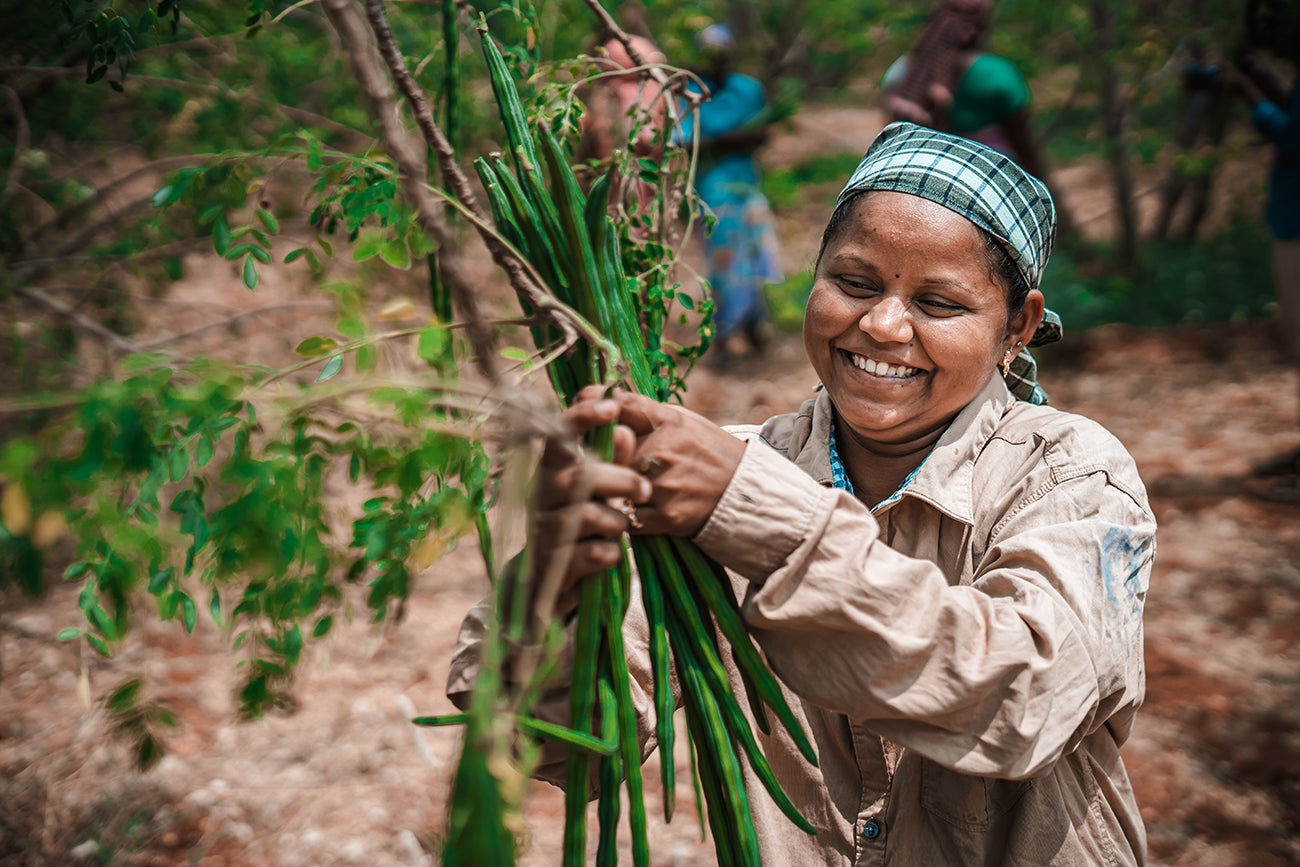 During the day when we're out and about, our skin gets exposed to heat, pollutants like dirt & dust and blue light due to which it ends up losing its glow and becomes more prone to damage. Blue Light is something we find ourselves getting more exposed to since we frequently find ourselves using gadgets. Exposure to blue light can lead to oxidative damage in the skin. This further quickens collagen breakdown and can cause fine lines, wrinkles and bags, our Moisturizing Day Cream protects you from it all. We've got you covered to face all that the day has in store for you with our Moisturizing Day Cream made with the goodness of Moringa and Sea Algae.
Our Moisturizing Day Cream gives your skin the hydration it needs and improves your skin tone. It's ideal for all skin types and blends smoothly with your skin, without leaving it sticky or oily. To let this cream do its wonders, all you need to do is take an adequate amount & apply a dot of this moisturizer on your nose, cheeks, chin and neck. Gently massage your skin using your fingertips in upward & outward motions.
FAQs
}
Who Can Use This Facial Cream?
Anyone above 12 can use this cream.
Is this a Unisex Product?
Yes, it's curated for both men and women.
Can Mothers who are Expecting or Nursing use this Product?
Yes, it's completely safe of carrying and nursing moms.
Does the AM cream's scent change over time?
The cream is free from fragrance.
What Is The Product's Shelf Life?
The product has a 18-month manufacture shelf life and a 12-month opening shelf life.
Are AM cream containers reusable?
Yes. The greasiness of the cream will go after a few thorough washing in warm water and soap. The containers would be prepared for the following use after a thorough drying.
Follow us on Instagram
@TheGoodLeaf