Benefits
A very good substitute for caffeine.
Lowers cholesterol levels.
Helps regulate glucose levels thus keeping diabetes in control.
Promotes weight loss.
Contains Niazimicin, a compound which suppresses the development of cancer cells.
Antibiotic and antibacterial properties that help treat stomach disorders such as constipation, gastritis and ulcerative colitis.
Rich in Vitamin B, thus helps with digestion.
Helps enhance skin glow and increases hair growth.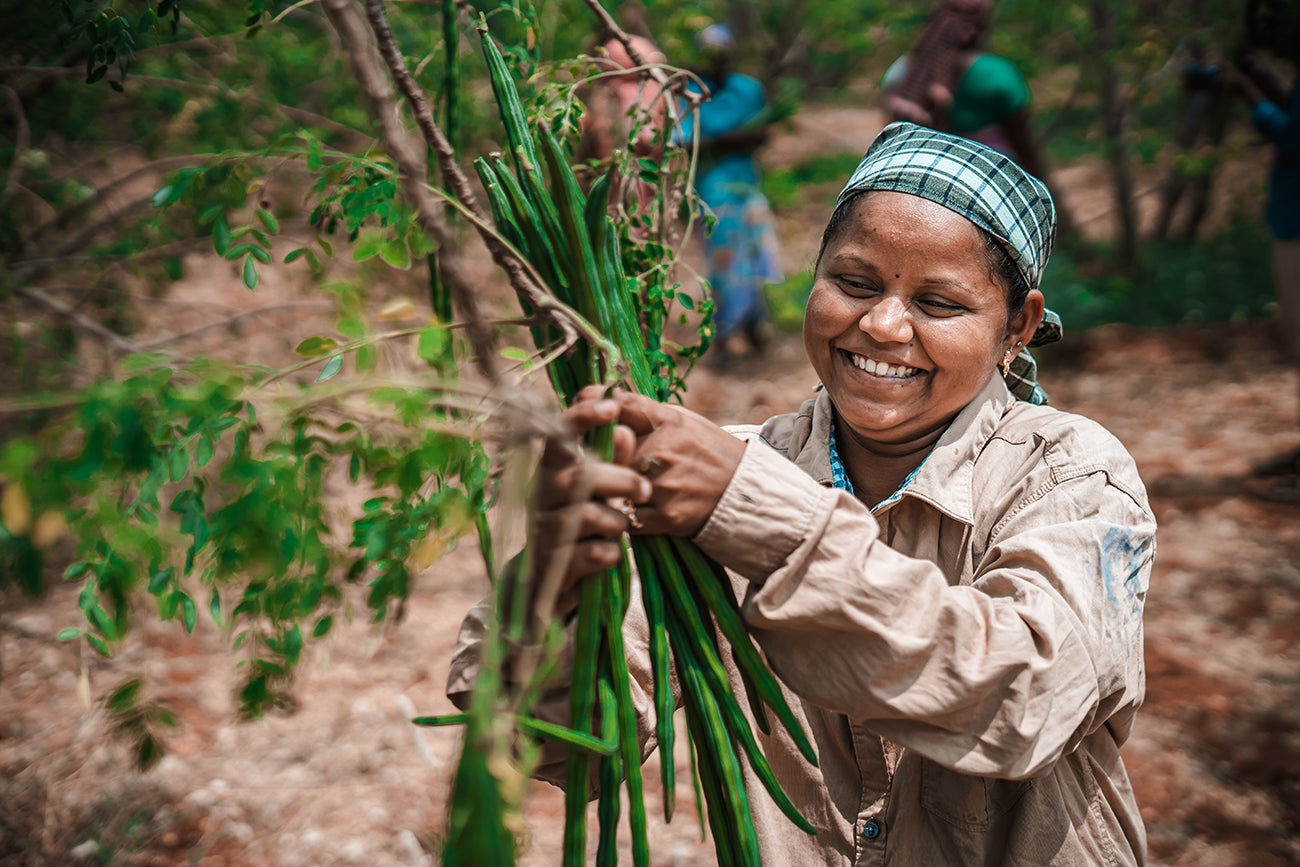 A cup of herbal tea is a solution to everything. From easing your nerves and making the news you're reading more interesting to enhancing your health and burning fat effectively, is there something that herbal tea can't do? Now add Moringa to the mix and imagine how magical and effective it could get.
Made with Moringa along with a tinge of tulsi and ginger, Moringa Herbal Tea is a flavourful infusion of beverage with health. A great alternative to caffeine, Moringa Herbal Tea makes you feel better - physically, emotionally and mentally. This tea is also a storehouse of vitamins, minerals and antioxidants that you need in order to live your life to the fullest!
FAQs
}
Can I drink Moringa Herbal Tea at night?
Yes. You can have Moringa Herbal Tea at any time of the day.
Moringa Herbal Tea or Green Tea, which is better?
Both teas are rich in antioxidants and low in terms of calories. What makes Moringa Herbal Tea stand out is that it has higher levels of essential nutrients such as vitamins A and C.
Is it good to drink Moringa Herbal Tea every day?
Yes, to fully gain the nutritional benefits of moringa, it is recommended to have them daily.
Does Moringa Herbal Tea help with weight loss?
Yes. Moringa Herbal Tea helps reduce fat formation by promoting fat breakdown and increasing body metabolism.
Follow us on Instagram
@TheGoodLeaf