Benefits
Antibacterial properties that help get rid of dead skin and bacteria that cause acne. 
Removes blackheads and impurities from the skin.
Hydrating and nourishing elements that promote skin glow.
Anti-inflammatory properties that soothe and prevent skin irritation. 
Removes blackheads and impurities from the skin.
Slows down ageing by reducing wrinkles and blemishes.
Prevents radical damage on the skin thus making you look younger.
Effectively removes tan and promotes radiant skin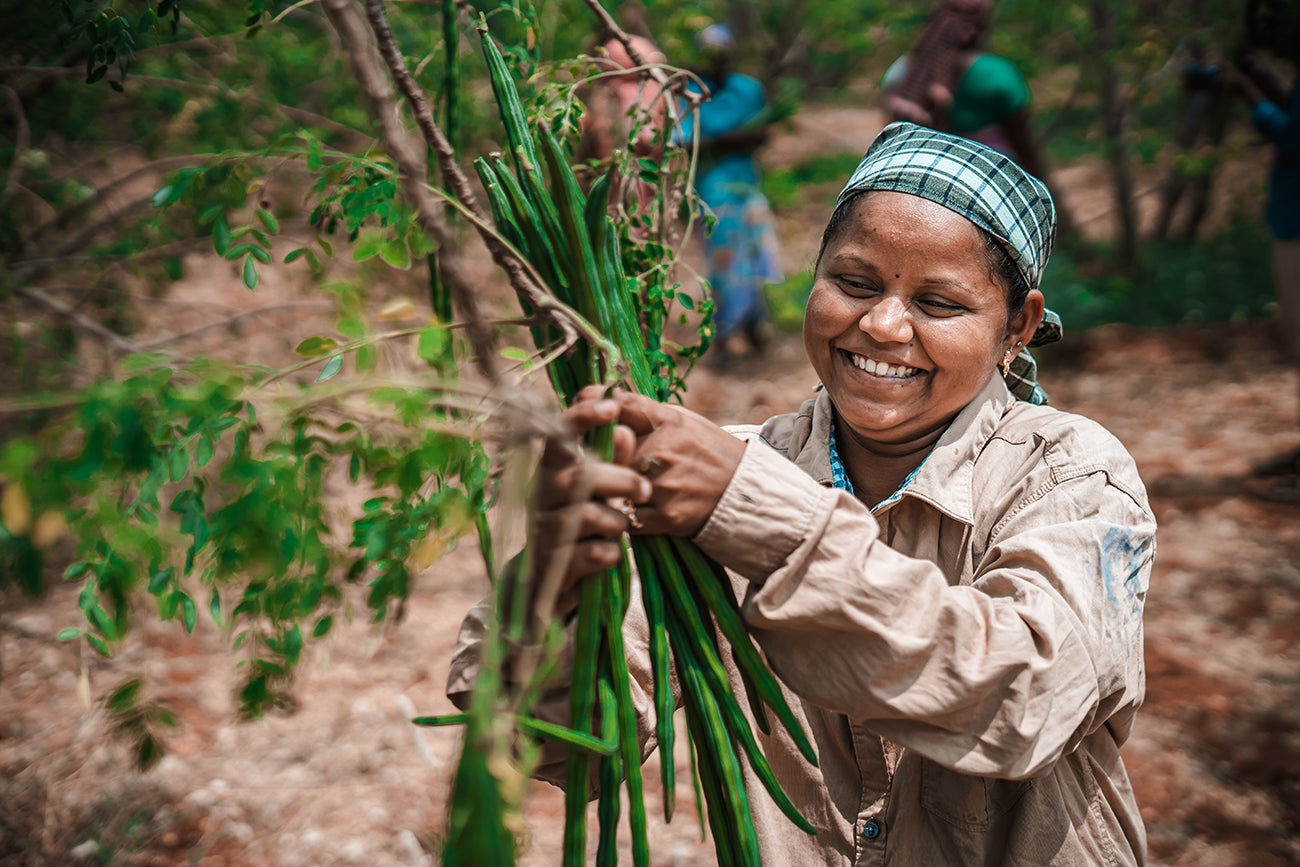 Complexion is one thing, glow is another. We are all born with this natural glow on our skin that's often not out in the open because it's stuck behind dead cells and oily skin. Amidst coping with life and following your daily routine, you find yourself having acne, blackheads, dark circles and so much more.
Made with Moringa Powder, Vetiver, Senna, and Wild Turmeric, Moringa Face Pack has all the properties you need to bring back the face glow that was once yours. While Moringa brightens up your skin tone, Vetiver reduces the probability of inflammation and Turmeric's excellent antiseptic properties leave the skin cleansed from within. A simple, soothing and therapeutic ritual of masking Moringa Face Pack can render clear, soft and glowing skin in a span of just 20 minutes.
FAQs
}
How many times do I apply this, on a weekly basis?
Apply it 2-3 times a week for the best results.
Can it be mixed with the toner?
Yes, the Moringa Face Pack can be mixed with water/toner.
Does it make your skin glow?
Yes. The properties of the ingredients our Moringa Face Pack has been made with and its soothing texture put together help get rid of dead skin cells and restore skin glow.
Can Moringa Face Pack is used by men too?
Yes. Even though this pack includes a very little portion of turmeric, it can be used by men as well.
Follow us on Instagram
@TheGoodLeaf