Multi Millet Moringa Mix
(3)
Benefits
Millets are an excellent source of Vitamin B which is essential to keep your heart healthy and ensure smooth functioning of both the nervous systems.
Excellent replacement for a high carb meal.
Nutrients that enhance skin and promotes hair growth.
Rich in Calcium, thus making your bones healthier and stronger.
Great natural energy booster.
Consists of nuts and seeds that make it a more balanced and nutritious meal.
Contains Isothiocyanate and Niazimicin which reduce high blood pressure.
Helps the body absorb more iron, thus increasing red blood cell count.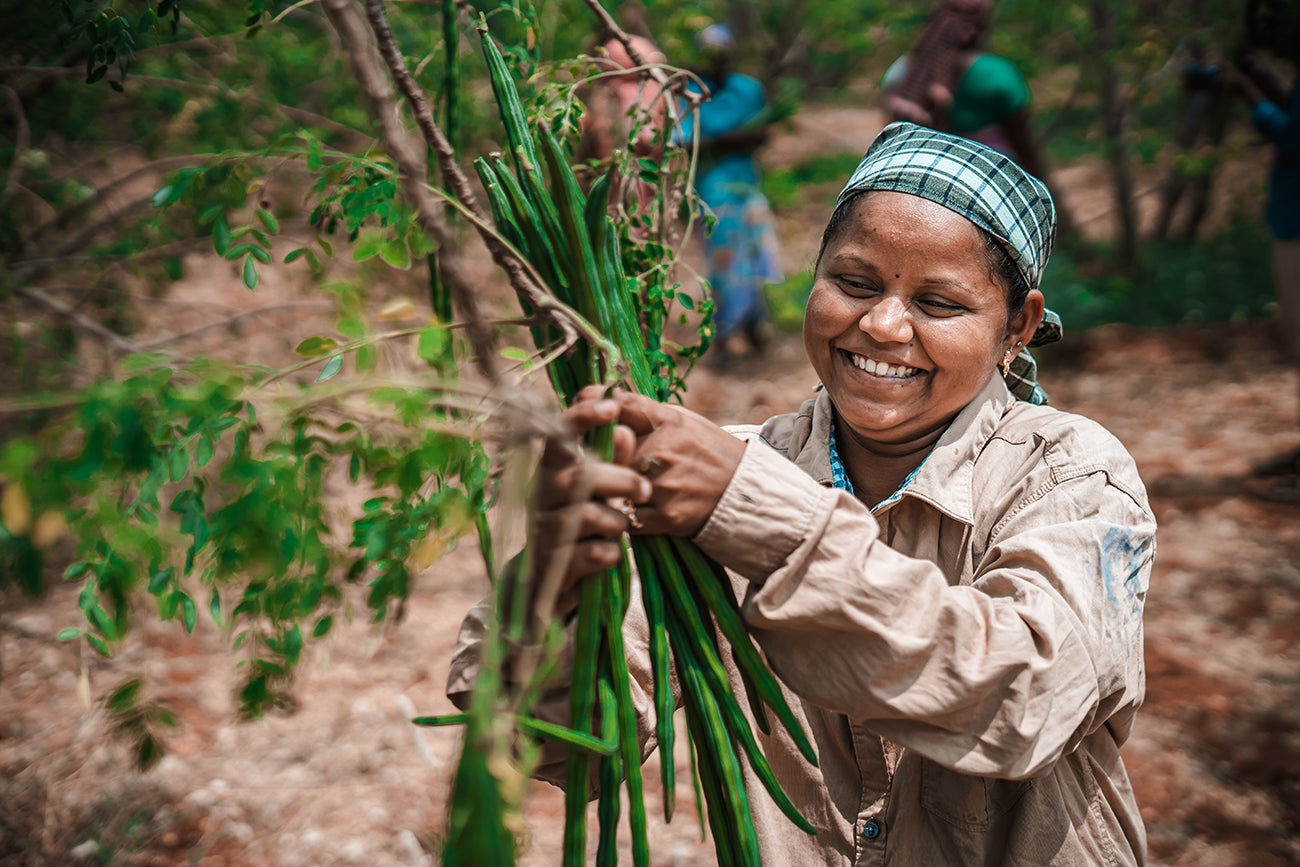 India has a very rich and diverse culture. So rich and diverse that we often find ourselves going back in time and listening to our mother and grandmother share their recipes and remedies every time we are sick or when we choose to eat healthy & enhance our wellbeing. A good lifestyle is quintessential for one to be in good health.
Multi Millet Moringa Mix is one of those superfoods that we have made inspired by the ingredients used by our ancestors. Made with Ragi, Kodo millet, Foxtail millet, Pearl millet, Little millet, Powdered nuts & seeds (Flax seeds, Almonds, Dates), Cardamom and Moringa, this mix gives you the best of both worlds by being nutritious and delicious. Another advantage? It's very user friendly.
FAQs
}
What is moringa powder ?
The best young drumstick leaves are picked, naturally dried, and processed into a powder to create moringa.
Why moringa?
One of nature's most valued creations, TGL Moringa is rich in fibre, protein, antioxidants, and critical vitamins from the source.
How does it taste like?
Moringa Powder has a flavour which is often compared to the taste of matcha, and it has a light spinachy flavour. ​​Moringa doesn't have any overpowering flavour and is easy to incorporate into your daily diet.
How do I use multi-millet moringa mix?
You can add it to smoothies, combine it with apple juice, or seasoning your lunch or dinner with this "superfood." It can be used in the same way as any other vegetable, herb, or seasoning. You may blend The Good Leaf Multi Mullet Moringa Mix with anything because it is made up entirely of leaf powder; use your imagination or look up some moringa recipes for more ideas.
What should I mix it with?
You can mix it with water, Juice and milk.
How much Moringa mix should I take?
A single serving TGL Multi Millet moringa powder is packed with a variety of vitamins and minerals.You can have about 1 tablespoon per serving.
Follow us on Instagram
@TheGoodLeaf