Benefits
Acts as a massage oil and stimulates blood circulation.
Reduces the likeliness of frizz and dryness in your hair strands.
Promotes natural hair growth.
Conditions the hair roots to prevent damage.
Prevents and protects the length from split ends.
Controls dandruff and treats mild scalp irritation.
Rich in amino acids that thereby help rejuvenate hair and reduces alopecia (baldness).
Acts as a source of biotin which further activates the dormant hair follicles, thus enhancing hair growth on the bald areas.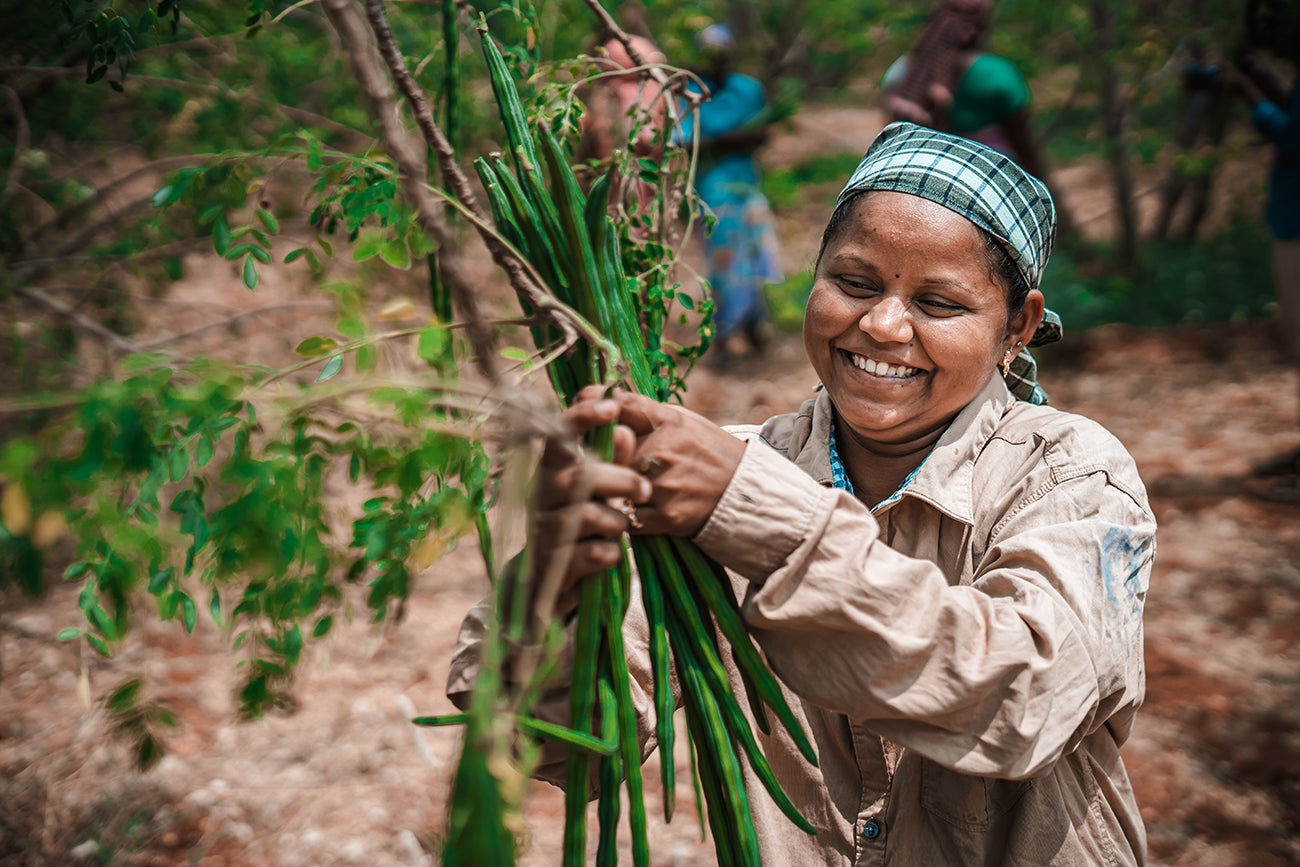 A healthy mind is the reflection of a healthy body. From having your nails clean to having your skin and hair free of everything that's holding it back from being the best version of itself, it all matters. The increase in pollution and the constant lack of predictability in climate change have really tampered with our health. The moment we feel our body has adapted to the changes in the dynamic environment, immediately we experience a contrast.
To stay healthy through these times means to use the right products to care for oneself and use them regularly. Moringa Hair Serum is a natural approach to create a healthy environment for hair follicles. A blend of Moringa Oil, Pumpkin Oil, Bhringraj, Brahmi, Tea Tree Oil, Patchouli Essential Oil and Lemon Essential Oil; Moringa Hair Serum is undiluted, unrefined, cold-pressed and most importantly, determined to provide your hair the nourishment and care it needs. Not only does it make your hair luscious, it also helps you get rid of dandruff and frizz.
FAQs
}
When to apply Moringa Hair Serum?
Take 30-40 drops of serum and apply it over the scalp. Leave it overnight for a better result. It can also be used as a post-wash serum using 4-5 drops.
Can Moringa Hair Serum be applied on damp hair?
Yes. It can be applied on wet/damp hair.
Does this serum control frizzy hair?
Yes. Moringa Hair Serum has oil content which helps control frizzy hair and nourishes it.
Will Moringa Hair Serum help with hair growth?
Yes, if applied regularly.
Can Moringa Hair Serum reverse grey hair?
Grey hair due to vitamin deficiencies can be reversed using Moringa Hair Serum.
Follow us on Instagram
@TheGoodLeaf