Benefits
Reduces pigmentation and helps get rid of blemishes.
Antibacterial, antifungal and antimicrobial properties that help combat infections.
Acts as an aid and helps detoxify the gut.
Helps relieve Arthritis pain.
Contains Niazimicin, a compound that suppresses the development of cancer cells.
Rich in Calcium & Phosphorus, makes bones healthier and stronger.
Helps treat throat infections.
Reduces the likeliness of ulcers.
Acts as an excellent cough and throat infection medicine.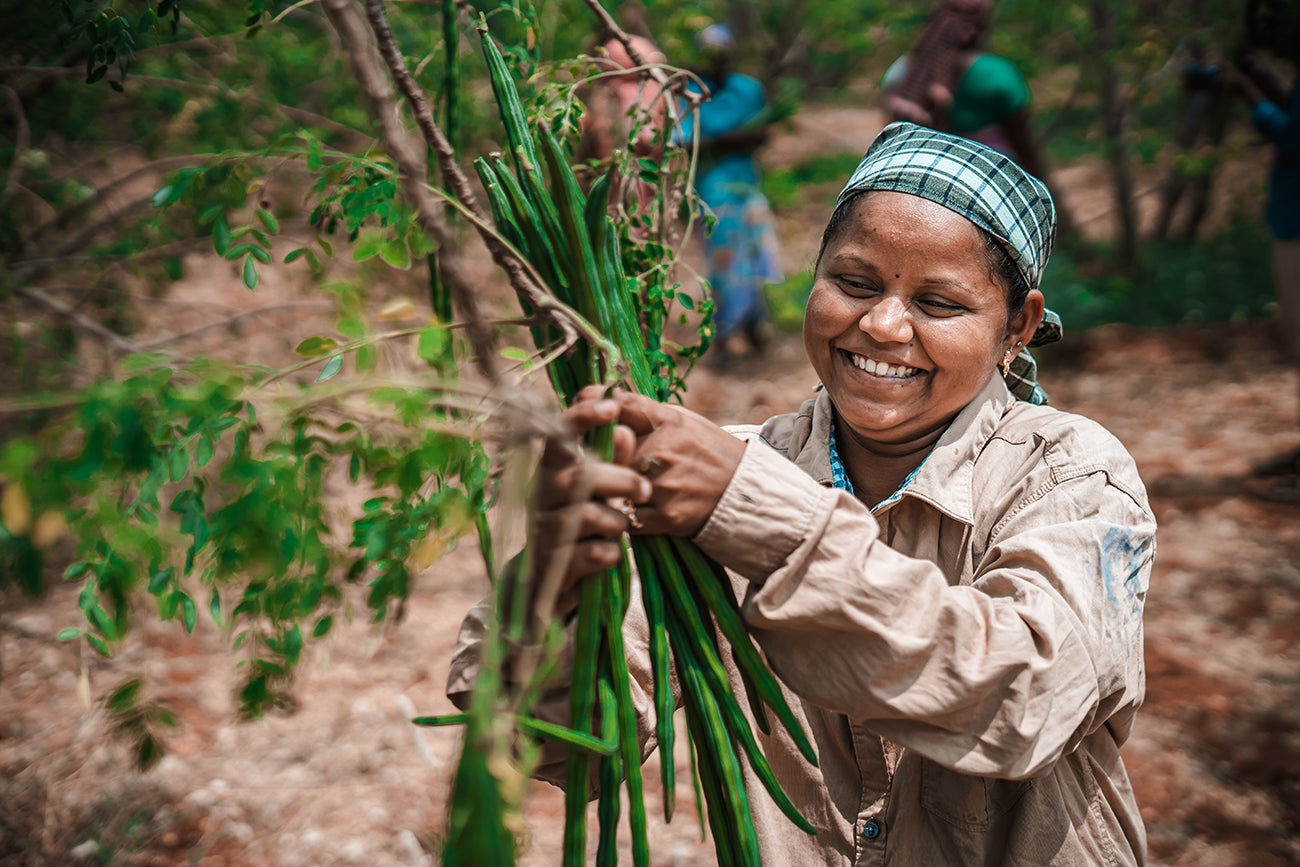 Honey has always been one of many ingredients that our mothers and grandmothers gave us every time we had a throat infection or to quicken the healing process of a wound. We take this to a whole other level by adding Moringa to the mix.
Moringa Honey is a potent blend of all-natural components with no added colour, derived from premium quality natural honey and the nectar of Moringa flowers. We combine the superfood properties of Moringa with Honey to create the healthiest sweetener there is. You could add one spoon of Moringa Honey to the beverage you're drinking to balance the sweetness, drizzle it over your waffles and pancakes, massage it on your skin, use it as a dessert sweetener and/or mix it in your hair mask for its moisturising properties. Suitable for all age groups to consume, this all-natural powerful honey works around the clock to deliver excellent nutrition, support attractive skin, and restore vitality.
FAQs
}
Can kids have Moringa Honey?
Yes, kids who are above the age of 1 can have Moringa Honey.
What is the sugar level of Moringa Honey?
The sugar level varies for every batch. Liquid honey is approximately as sweet as sugar, yet it contains only 70-80 grams of carbohydrates per 100 g.
How does it differ from Normal honey?
Moringa Honey is made from premium quality natural honey and nectar collected from Moringa flowers, and so it is richer in multivitamins.
Can Moringa Honey be used for skincare purposes?
Yes. It helps nourish your skin and makes it smooth and supple.
Follow us on Instagram
@TheGoodLeaf