Benefits
Helps improve the texture of both, your skin and hair. 
Relieves stress. 
Promotes weight loss and also improves metabolism. 
Helps treat mood disorders – depression and anxiety. 
Helps reduce the amount of glucose in the blood as well as sugar and protein in the urine. 
Improves digestion and bowel movement. 
Anti-inflammatory properties that help reduce the probability of edemas. 
Consists of Niazimicin, a compound that helps suppress the development of cancer cells.
Helps prevent cardiovascular problems and damage.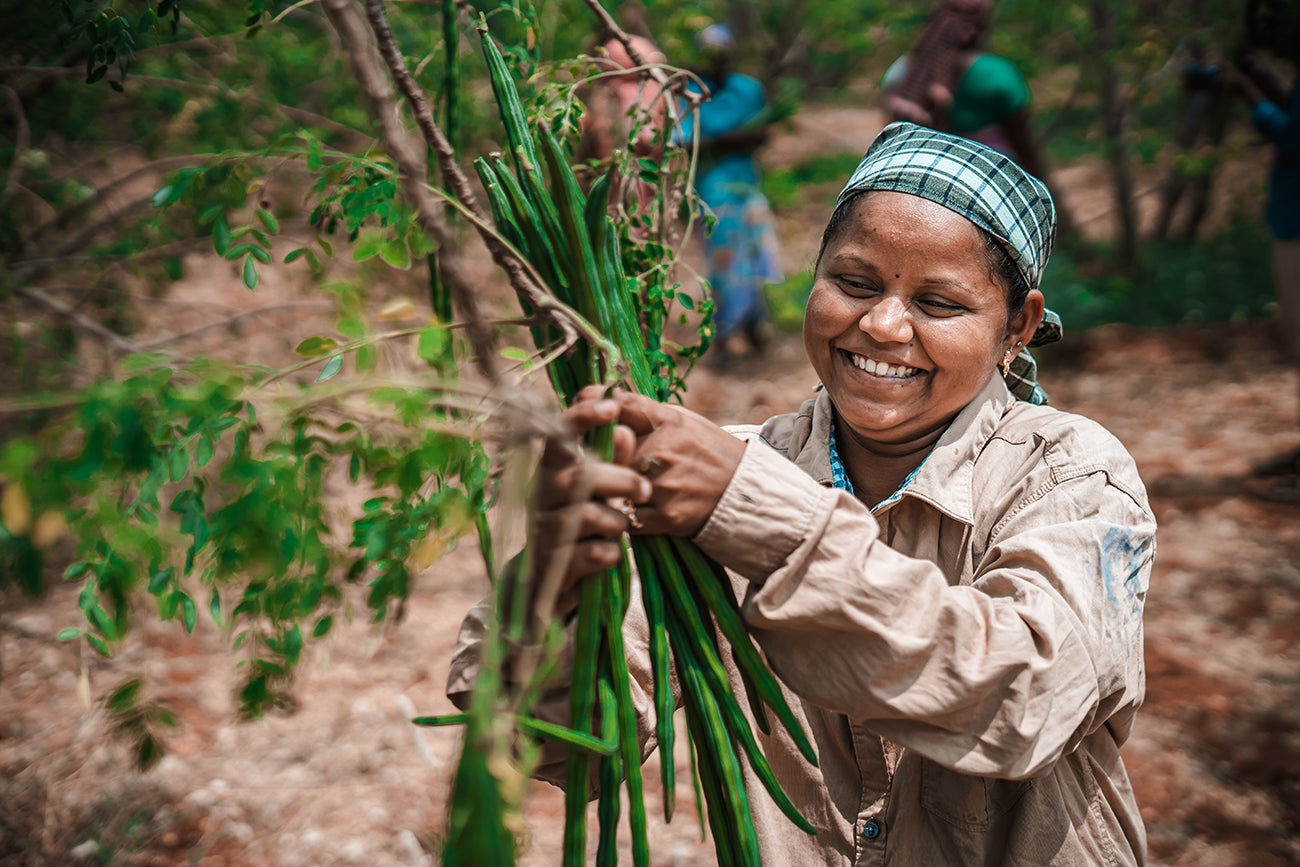 "Drinking tea is a way of life."

Our Ginger Herbal tea is nothing but a blend of ginger and Moringa in a teacup. It could be a substitute for caffeine and give you good taste and health & wellbeing, all at the same time. Loaded with vitamins, antioxidants and anti-inflammatory, anti-flatulent and anti-microbial properties; Ginger Herbal Tea is a beverage that improves both, your mental and physical health. The brew is golden-orange, has a rich taste and an uplifting aroma that soothes you and your soul.
FAQs
}
Can I drink Ginger Herbal Tea at night?
Yes. It will help with the digestion process. Although, if you have acidity/ulcer issues, don't drink it on an empty stomach.
Who should not drink Ginger Herbal Tea?
Anyone and everyone can drink our Ginger Herbal Tea but people with acidity/ulcer issues can avoid taking in empty stomach.
Can I drink Ginger Herbal Tea every day?
Yes. You can even have it multiple times a day.
Can people with acidity/ulcer issues drink Ginger Herbal Tea?
Yes. But, avoid drinking it on an empty stomach.
Does drinking Ginger Herbal Tea help reduce belly fat?
Drinking Ginger Herbal Tea could help detoxify the body and increase metabolism. Higher your metabolism, the easier it is to burn calories and fat.
Follow us on Instagram
@TheGoodLeaf