1). Moringa Brightening Serum (10ml)- 499/-
2). Moringa Face Pack (50g)- 399/-
3). Moringa Soap (100g)- 399/-
4). Moringa Day Cream (40g)- 649/-
5). Moringa Night Cream(40g)- 749/- 

Benefits
Reduces premature wrinkles and crow's feet. 
Helpful in protecting skin cells from damage. 
Beneficial for protecting hair against free radicals. 
Replenishes skin with high levels of moisture. 
Consists of hydrating and detoxifying elements that boost skin growth. 
Gets rid of dead skin cells.
Brightens and smoothens your overall skin complexion. 
Gets rid of blackheads and whiteheads leaving the skin smooth.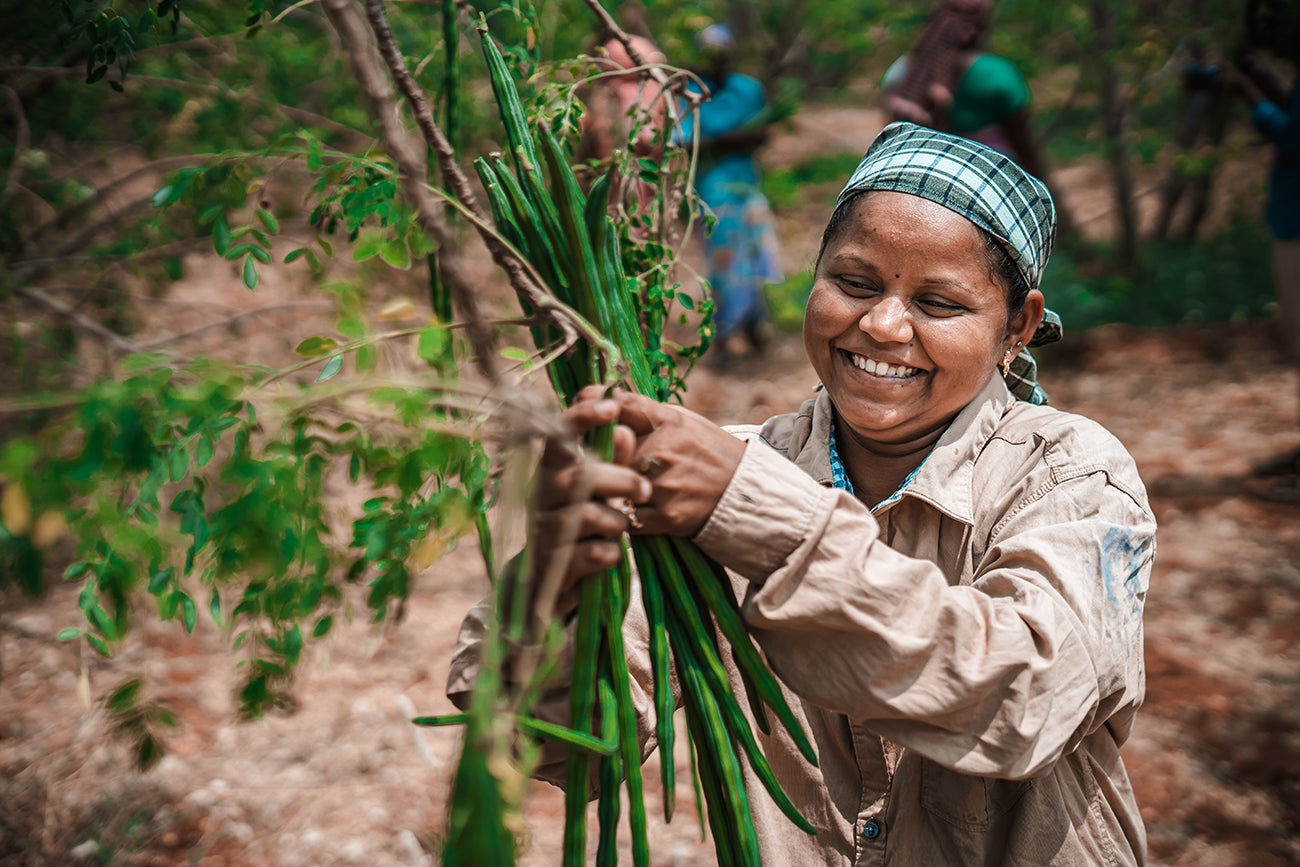 To be the best version of yourself, you start with the way you care for yourself. Every little thing counts. From keeping your hair clean to taking care of your oily skin, you grow with every little step you take to make things better. A good lifestyle is the only thing that's standing between good health and wellbeing.

Our Skincare Combo could kickstart and/or make your self care routine even better.
This combo includes Moringa Brightening Serum, Moringa Soap and Moringa Face Pack.
FAQs
}
Can this soap be used on the face?
Yes. It is safe to use Moringa Soap on your face.
Does Moringa Soap contain any synthetic oil?
No. Our Moringa soap is free from refined oils, SLS, SLES, parabens, synthetic colours, and fragrance oil.
Can it be mixed with the toner?
Yes, the Moringa Face Pack can be mixed with water/toner.
How many times do I apply this, on a weekly basis?
Apply it 2-3 times a week for the best results.
Does Moringa Brightening Serum lighten skin?
Yes. Daily application of Moringa Brightening Serum on the skin helps to remove blemishes. It also evens the skin tone, which eventually lightens the skin.
Does this Serum suit oily skin?
Yes. It suits oily skin. However, it is not advisable to apply our Moringa Brightening Serum on active acne.
Follow us on Instagram
@TheGoodLeaf