Benefits
Reduces premature wrinkles and crow's feet, the fine lines around your eyes.
Helpful in protecting skin cells from damage.
Beneficial for protecting hair against free radicals.
Replenishes skin with high levels of moisture.
Contains hydrating and detoxifying elements that boost skin and hair growth.
Cures skin infections and sores.
Consists of proteins which are helpful in protecting skin cells from damage.
Moisturizes the scalp and prevents dryness.
Gets rid of blackheads and whiteheads leaving the skin smooth.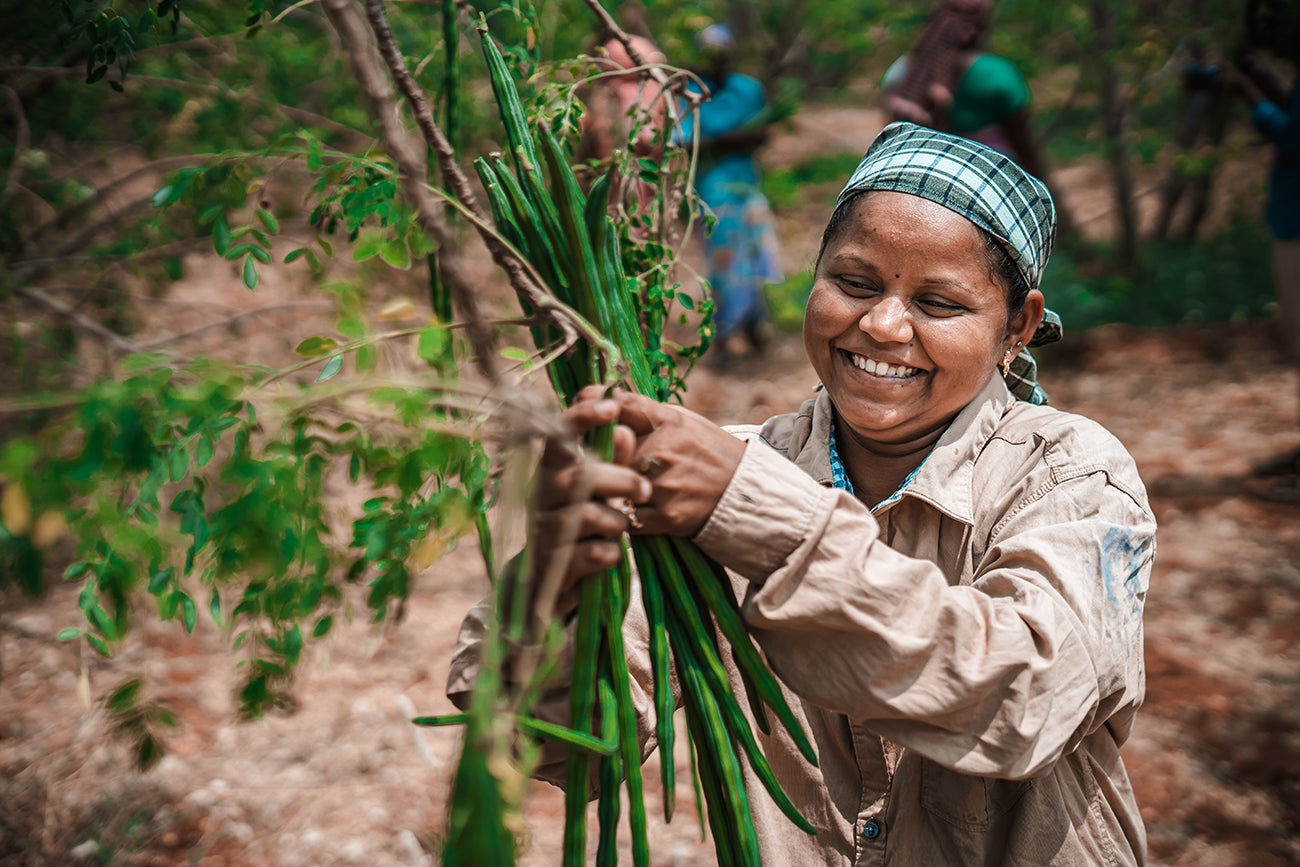 How you look is how you feel. Working on improving one's wellbeing means working towards keeping their lifestyle in check. Inner beauty and outer beauty go hand in hand. It is crucial to take care of and nurture both. Having a beauty care routine is now a part of self-care routines which most individuals indulge in.

Moringa Oil brims with potent and rich nutrients like Vitamin A, C & E. This might just be something that could kickstart and/or enhance your beauty care routine. Made with Moringa seed oil, this product is natural and non-toxic. It soaks your skin with the antioxidants and minerals you need, to quench and nourish dull skin. Not only does it help nourish your skin, it also helps your hair by stimulating its growth and reducing its frizz. This can be used during the day and/or night for soft, glowing and moisturized skin.
FAQs
}
Why should I choose Moringa Oil?
Our Moringa Oil is applicable for both skin and hair care routine. It helps in nourishing both skin and hair.
Can Moringa Oil help increase hair growth?
Yes. Moringa Oil helps reduce hair fall caused due to nutritional deficiency and helps in hair regrowth.
Can Moringa Oil cause skin breakouts?
No. With a Zero Comedogenic Rating, Moringa Oil does not lead to a skin breakout. However, it is not advisable to apply it on active acne.
Does Moringa Oil lighten skin?
Yes. Applying Moringa Oil on the skin every day helps to remove blemishes and even the skin tone, which eventually lightens the skin.
Can Moringa Oil reverse grey hair?
Yes. Grey hair due to vitamin deficiencies can be reversed using Moringa Oil.
How do I use Moringa Oil on my face?
Take 4-5 drops, apply it over the face and neck. Leave it overnight or for an hour (however comfortable it is) and wash it off. It can be used twice a week for best results.
How can I use Moringa Oil for hair?
Take 30-40 drops, apply it over the scalp and leave it overnight or for an hour (however comfortable it is) and wash it off. Can be used 4-5 times a week for best results.
Follow us on Instagram
@TheGoodLeaf