1). Moringa Capsules (60 Capsules)- 449/-
2). Moringa hair Serum (30ml)- 599/-
3). Moringa Oil (100ml)- 599/-
Benefits
Promotes natural hair growth.
Conditions the hair roots to prevent damage. 
Prevents and protects the length from split ends. 
Controls dandruff and treats mild scalp irritation. 
Rich in amino acids that thereby help rejuvenate hair and reduce alopecia (baldness).
Acts as a source of biotin which further activates the dormant hair follicles, thus enhancing hair growth in bald areas.
Contains hydrating and detoxifying elements that boost skin and hair growth.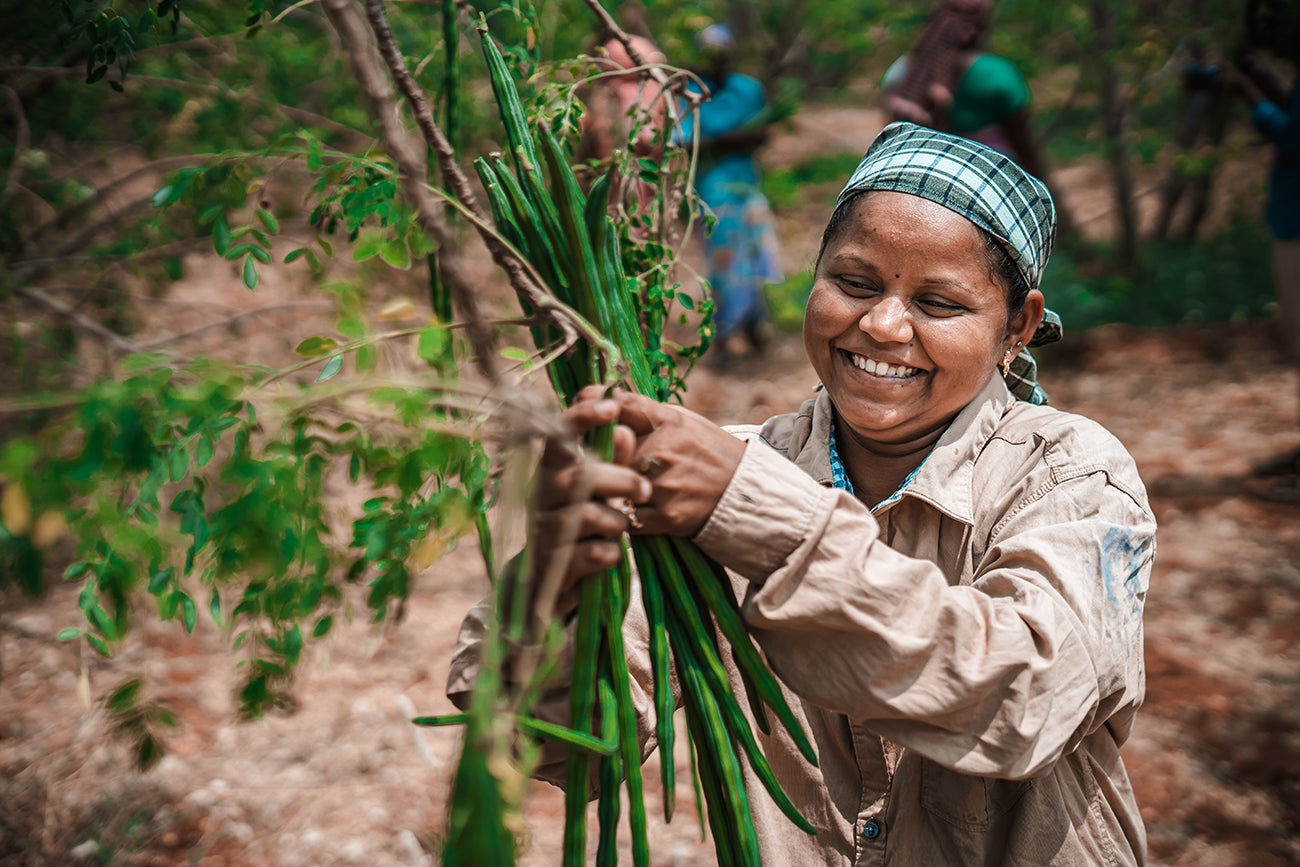 Your primary crown will always be your hair. A healthy mind is the reflection of a healthy body. From having your nails clean to having your skin and hair free of everything that's holding it back from being the best version of itself, it all matters. The increase in pollution, hormonal changes and the stressful situations we encounter on a daily basis have been found to cause hair loss.
Why work on salvaging what's left when a little bit of care and our Hair Loss Combo can restore it back to the way it was? Our Hair Loss Combo includes Moringa Hair Serum, Moringa Capsules and Moringa Oil.
FAQs
}
How many Moringa Capsules should I take in a day?
For expected results, we recommend taking two capsules per day.
Can Moringa Oil reverse grey hair?
Yes. Grey hair due to vitamin deficiencies can be reversed using Moringa Oil.
How can I use Moringa Oil for hair?
Take 30-40 drops, apply it over the scalp and leave it overnight or for an hour (however comfortable it is) and wash it off. Can be used 4-5 times a week for best results.
When to apply Moringa Hair Serum?
Take 30-40 drops of serum and apply it over the scalp. Leave it overnight for a better result. It can also be used as a post-wash serum using 4-5 drops.
Will Moringa Hair Serum help with hair growth?
Yes, if applied regularly.
Follow us on Instagram
@TheGoodLeaf