1). Moringa Honey (250g)- 649/-
2). Tulsi Herbal Tea (40g)- 329/-
3). Moringa Powder (100g)- 299/-
4). Moringa Rice Mix Powder (200g)- 299/-
5). Moringa Capsules (60 Capsules)- 449/-
Benefits 
Rich in Calcium and Phosphorus, thus making your bones stronger and healthier. 
Treats diabetes by reducing the amount of glucose in the blood as well as sugar and protein in the urine. 
Improves haemoglobin levels and overall protein content. 
Contains isothiocyanate and niazimicin which prevent arteries from thickening, thus reducing high blood pressure. 
Boosts Immunity.
Acts as a stress buster. 
Improves metabolism and helps with weight loss. 
Rich in Iron, thus increasing the red blood cell count.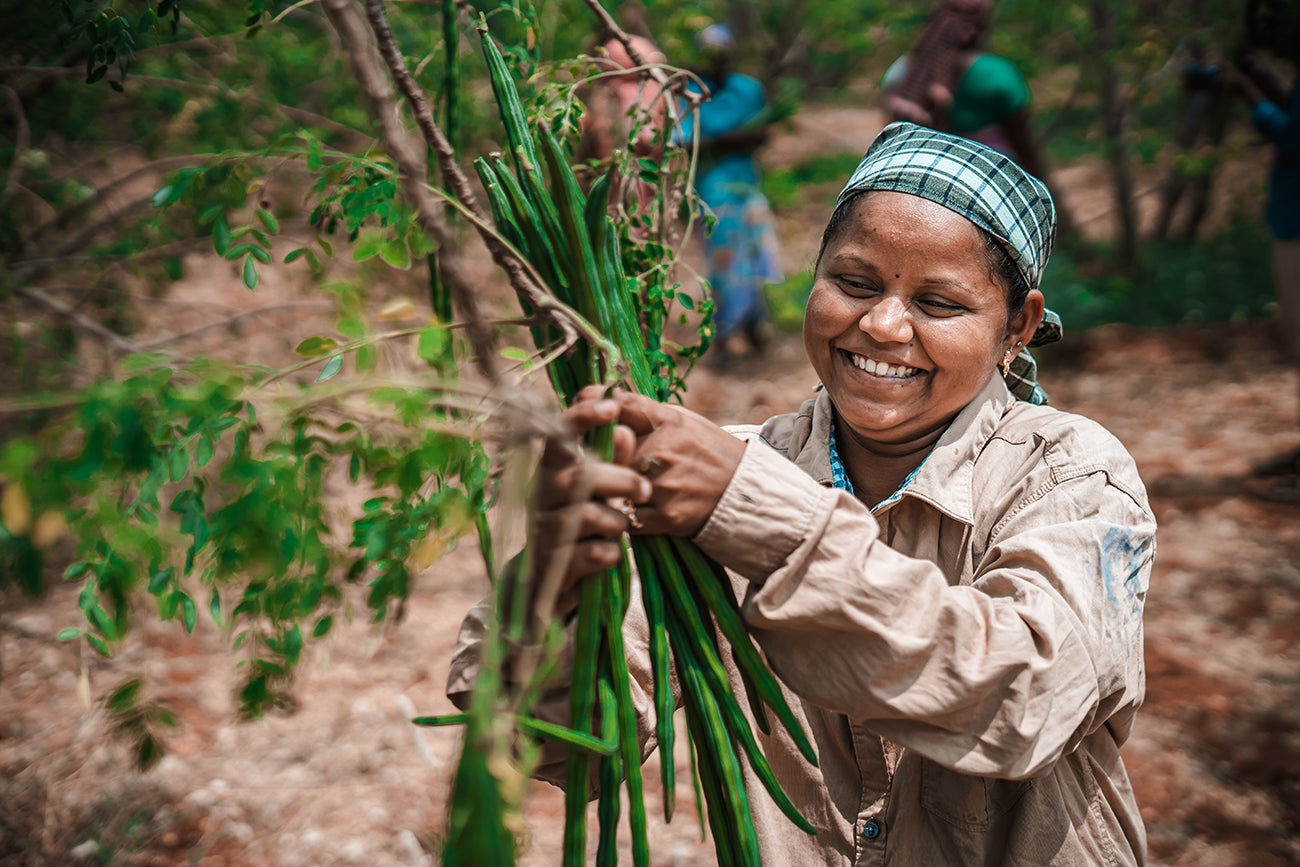 In a world where time is constantly ticking and the stakes are high, one needs to hustle through it all. There's stress, there's the need to rush and stick to anything one can find in an instant and finally, there's no time to exercise which further makes us gain a lot of weight.

A study in 2021 showed that the prevalence of obesity in India is 40.3%. India ranks 3rd in the Global Obesity Index.

Our Weight Loss Combo is a little attempt of ours to make the most out of Moringa's properties to make our countrymen get healthier and feel better, for the better.
This combo includes – Moringa Honey, Tulsi Herbal Tea, Moringa Powder, Moringa Rice Mix Powder and Moringa Capsules.
FAQs
}
How many Moringa Capsules should I take in a day?
For expected results, we recommend taking two capsules per day.
How does it differ from Normal honey?
Moringa Honey is made from premium quality natural honey and nectar collected from Moringa flowers, and so it is richer in multivitamins.
What is the sugar level of Moringa Honey?
The sugar level varies for every batch. Liquid honey is approximately as sweet as sugar, yet it contains only 70-80 grams of carbohydrates per 100 g.
Can I have Moringa powder on an empty stomach?
Yes. You can take it on an empty stomach if there are no reflux issues. Otherwise, take it after you've eaten.
How to use Moringa Powder?
Add Moringa Powder to your smoothie or soup
Mix it with Dosa/roti/pancake batter
Make soup with added spices
Add to water or tea
Infuse in your baked goods
Sprinkle on salads
Can I use Moringa Rice Mix regularly?
Yes. You can use it regularly.
Does Tulsi Herbal Tea help with weight loss?
Having Tulsi Herbal Tea in the morning could help detoxify the body and increase metabolism. The faster your metabolism rate, the easier it is to burn calories.
Follow us on Instagram
@TheGoodLeaf