Moisturizing Night Cream – Moringa
Benefits
Soothes inflammation and has healing properties. 
Cleanses and purifies your skin. 
Antibacterial properties which help prevent acne breakouts on your skin.
Helps remove blemishes, dark spots, pimples and blackheads. 
Hydrates, prevents and treats dry skin conditions. 
Reduces signs of ageing. 
Cleanses and purifies your skin.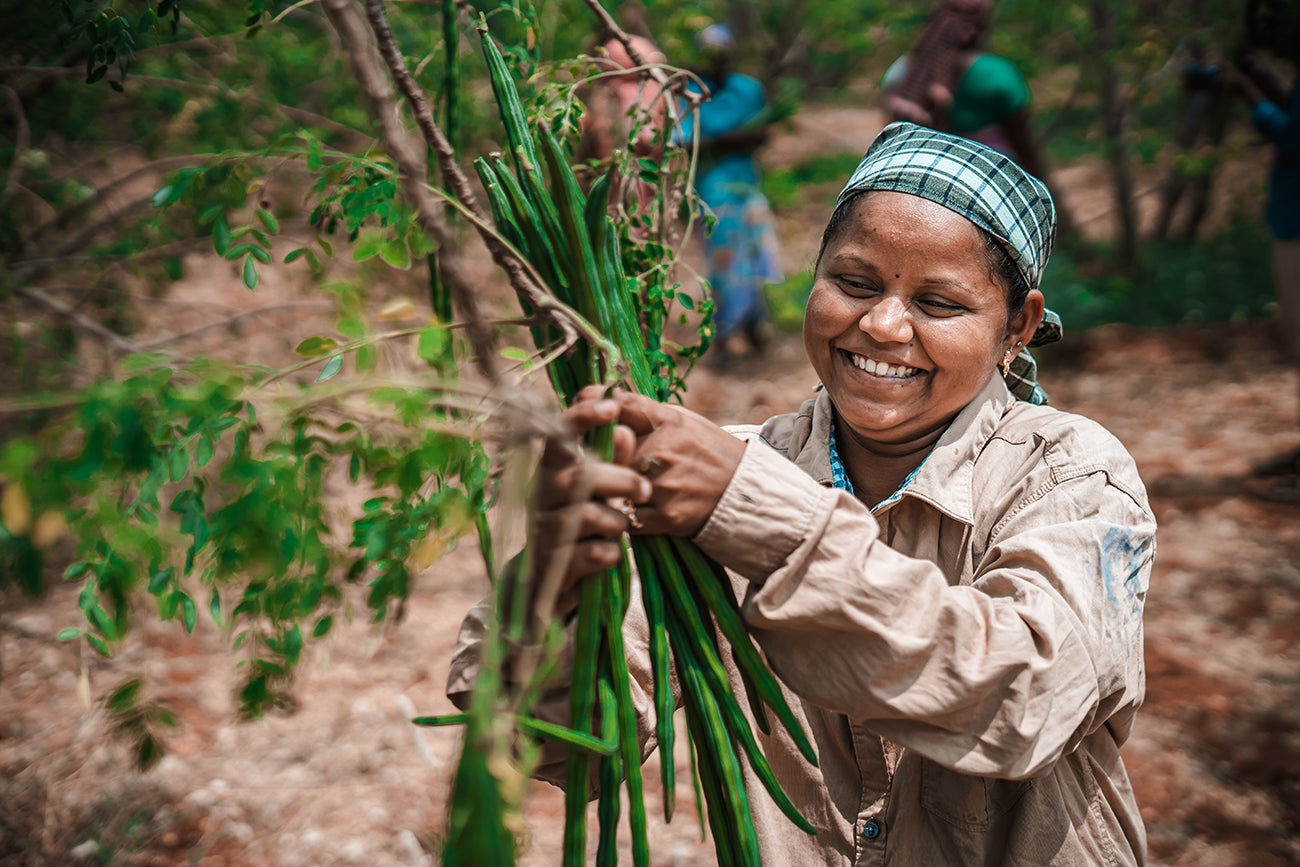 We are all born with this natural glow on our skin that's often not out in the open because it's stuck behind dead cells and oily skin. Amidst coping with life and following our daily routine, we find ourselves having acne, blackheads, dark circles and so much more. What if we told you that in order to restore back your skin's glow and give your skin the hydration it requires, all you need to do is end your days with our Moisturizing Night Cream that's been made with the goodness of the Miracle Tree, Moringa.
Our Moisturizing Night Cream is suitable for all skin types. It helps give your skin the care it needs thus making it smooth and radiant. This cream also hydrates and brightens your skin. It stimulates skin cells and helps improve your skin's moisture retaining ability. To let this cream, do its wonders, all you need to do is take an adequate amount & apply a dot of this moisturizer on your nose, cheeks, chin and neck. Gently massage your skin using your fingertips in upward & outward motions.
FAQs
}
Who Can Use This Facial Cream?
Anyone above 12 can use this cream.
Is this a Unisex Product?
Yes, it's curated for both men and women.
Can Mothers Who Are Expecting Or Nursing Use This Product?
Yes, it's completely safe of caring and nursing moms.
Does the PM cream's scent change over time?
The cream is free from fragrance.
What Is The Product's Shelf Life?
The product has a 18-month manufacture shelf life and a 12-month opening shelf life.
Are PM cream containers reusable?
Yes. The greasiness of the cream will go after a few thorough washing in warm water and soap. The containers would be prepared for the following use after a thorough drying.
Follow us on Instagram
@TheGoodLeaf