Benefits
Rich in Vitamin C, thus helping make skin texture better.
Natural spices that help keep the digestive system strong and healthy. 
Contains amino acids and proteins which lead to healthy hair growth and reduced hair fall. 
Rich in Phosphorus and Calcium, thus making your bones stronger. 
Helps reduce the amount of glucose in the blood, thus keeping Diabetes in check. 
Protects the liver from the damage caused by anti-tubercular drugs and can quicken its repair process. 
Detoxifies the gut and improves digestion.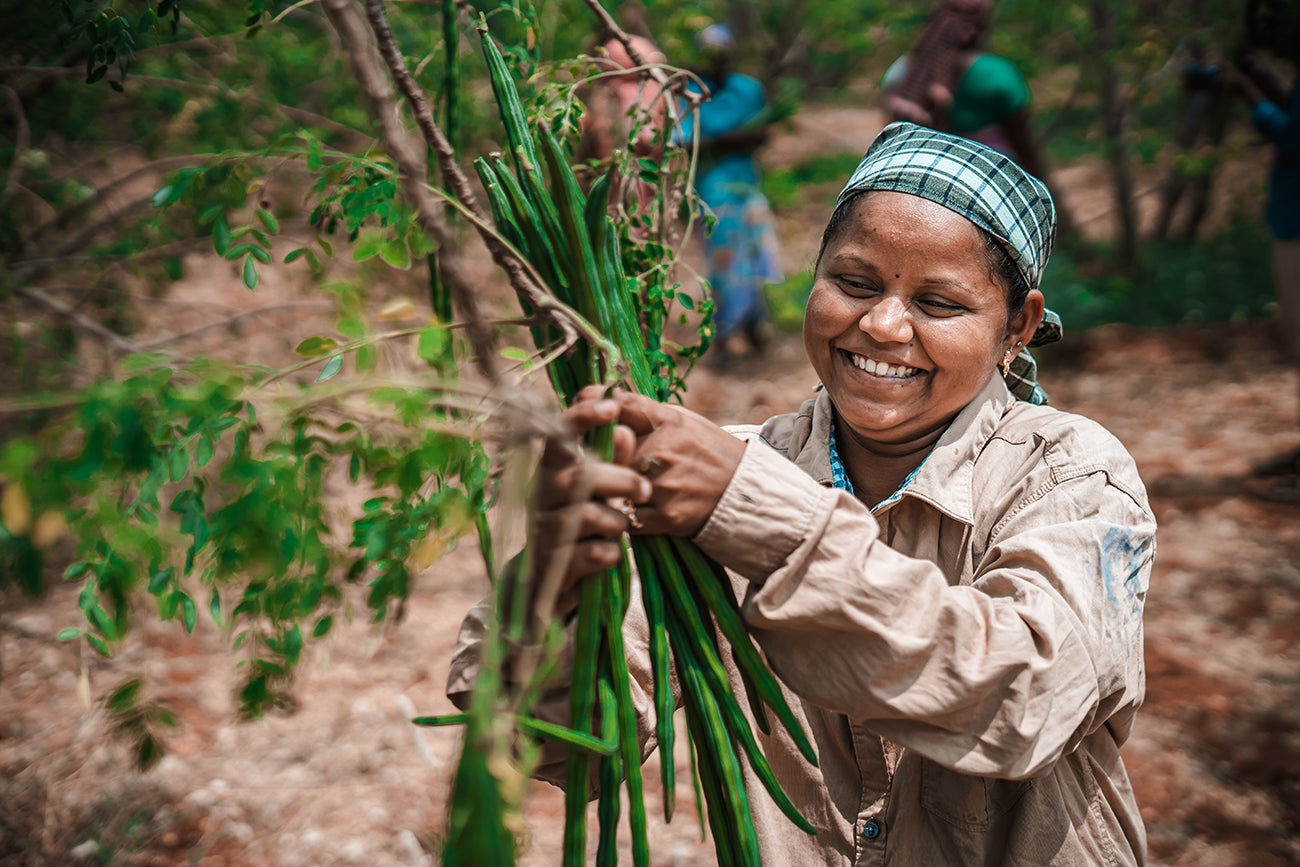 Moringa Rice Mix Powder is just what you need if you're out of lunch ideas and are looking for a quick fix. Made with Moringa powder, Channa dal, Chilly, Salt, Asafoetida, Curry leaves and Mustard; our Moringa Rice Mix Powder is an absolute treat. With this mix powder, you find both – health and taste in one place. All you need to do is mix it with Ghee and serve it along with rice to make it tastier.
FAQs
}
Can I use Moringa Rice Mix regularly?
Yes. You can use it regularly.
How is Moringa Rice Mix Powder different from Moringa Powder?
Unlike Moringa Powder, Moringa Rice Mix Powder can be taken directly with ghee/oil. Their nutritional value may vary as well.
Can kids have it?
Yes. Kids above the age of 1 can have Moringa Rice Mix as a part of their daily food routine.
Follow us on Instagram
@TheGoodLeaf