Benefits
Enhances nutritional intake.
Helps detoxify your body and gets rid of the harmful bacteria in the gut.
Consists of antioxidants that help prevent cardiac damage.
Protects the liver from damage caused by antitubercular drugs and can quicken its repair process.
Has anti-inflammatory properties that are effective in preventing edemas from developing.
Rich in calcium and phosphorus, it makes your bones healthier.
Contains high levels of antioxidants that could aid toxicity levels in the kidney, thus reducing the likeliness of kidney disorders.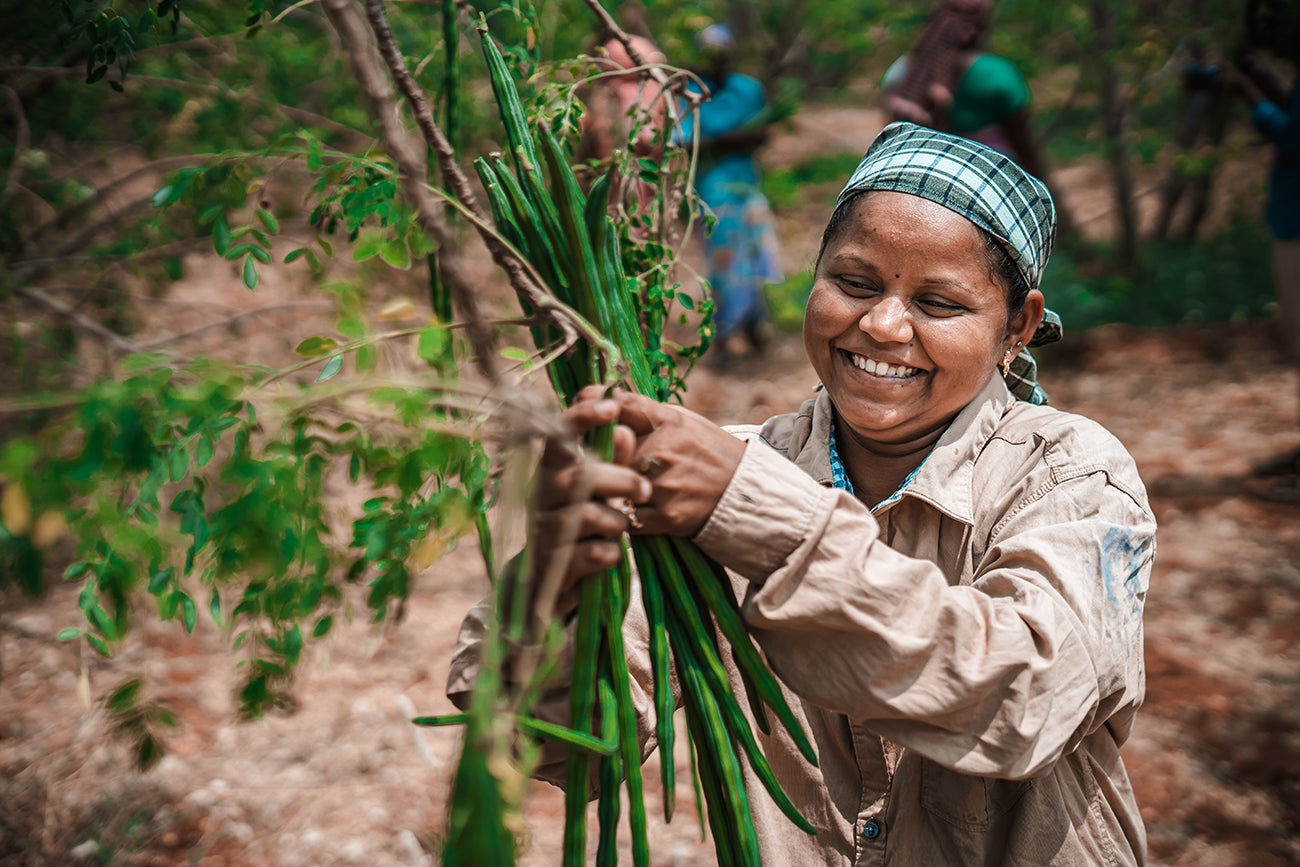 Pickles are considered to be a great side dish for almost every meal. From chapati to rice, they compliment it all. We are often reminded to still keep the amount of pickle we consume in control since its very high sodium levels could increase our blood pressure. What if we told you that you don't have to worry about it for Moringa Pickle is here!
Made with fresh Moringa, Guntur Red Chilli Powder, Groundnut/Peanut oil, Turmeric, Fenugreek Powder, Garlic, Tamarind and Salt; Moringa Pickle brings you the real taste and essence of Moringa. Best kept in a cold and dry place, our Moringa Pickle should be consumed within 1 month once opened or refrigerated for longer shelf life. We present to you the perfect blend of great taste with uncompromising hygiene and health, straight from your mother's kitchen.
Follow us on Instagram
@TheGoodLeaf