Moringa Moisturizer Combo - AM & PM cream
Benefits 

1. Reduces premature wrinkles and fine lines
2. Helps in protecting the skin from rays emitted from electronic devices
3. Reduces Sun damages
4. Brightens and smoothens overall skin complexion
5. Replenishes skin with high levels of moisture
Ingredients 
Moringa Day cream
Moringa Oil, Water, Almomd oil, MCT oil, Shea Butter, Glycerin, Acrylates copolymer, Sea Algae, Aloevera, Soya and green tea extract, Cetyl Alcohol, Phenoxyethanol and silver icons solution, Fragrance, Polysorbate, Sodium gluconate, Vitamin-E, Zinc Salt
Moringa Night Cream
Moringa Oil, Water, Almomd oil, MCT oil, Shea and Kokum Butter, Glycerin, Cetyl & Cetosteryl Alcohol, Acrylates copolymer, Natural extracts (Vitamins C, Soya, Aloe, Olive), Hylauronic acid, Lipids (Veg), Phenoxyethanol and silver icons solution, Polysorbate, Fragrance, Sodium Gluconate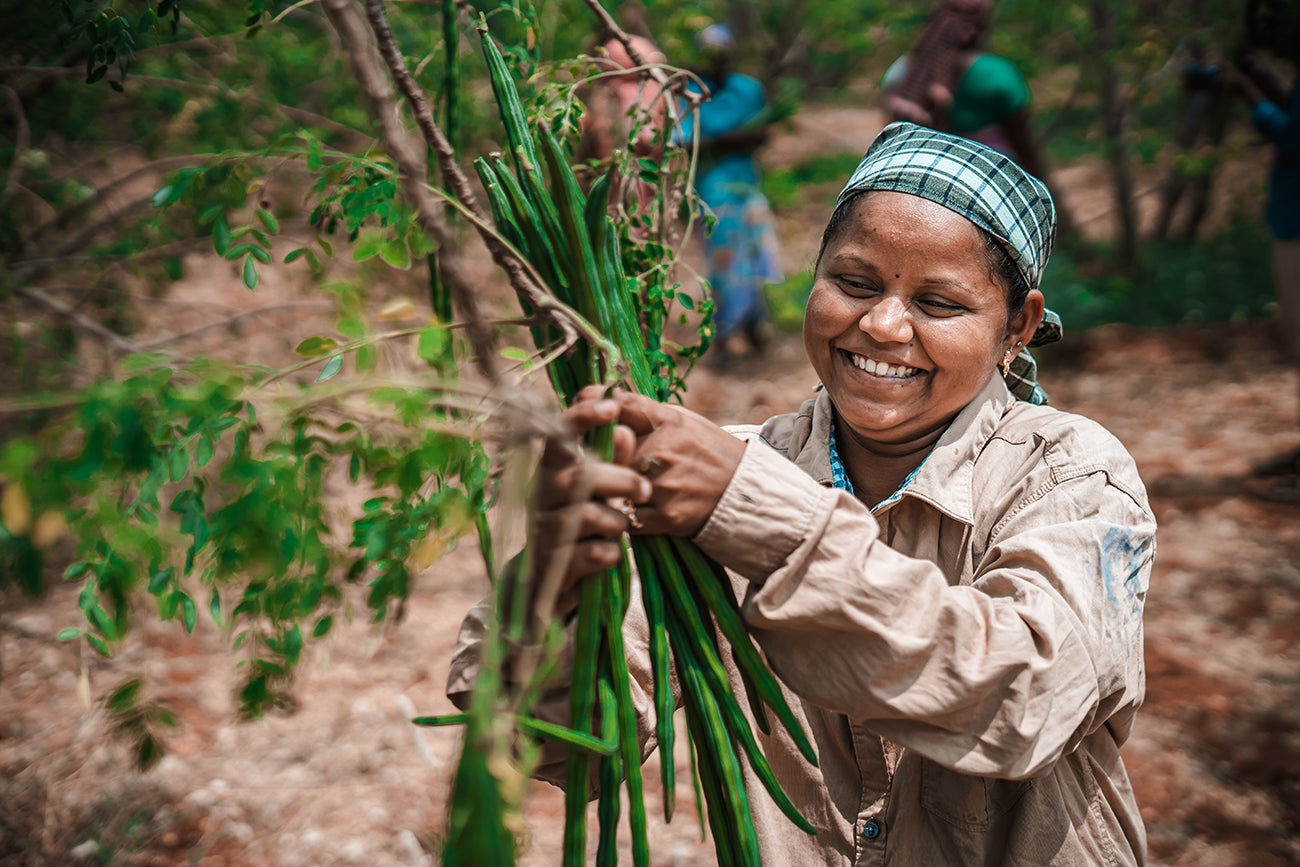 To be the best version of yourself, you start with the way you care for yourself. Every little thing counts. A good lifestyle is the only thing that's standing between good health and well-being.

Our Day and night cream combo could kick start and make your self-care routine even better.

This combo includes – Moisturizing Night Cream – Moringa & Moisturizing Day Cream – Moringa & Sea Algae
FAQs
}
Who can use the Facial creams?
Anyone above 12 years can use the creams
Can expecting mothers or nursing mothers use the products?
Yes our products are completely safe for carrying and nursing moms
Are these Unisex products?
Yes it can be used by both men and women
Can I use them after application of serum?
Both the creams can be used for daily skin care routine followed by Serum/toner or directly after cleansing
Follow us on Instagram
@TheGoodLeaf