Benefits
A great condiment to accompany Dosas, Idlis and Chapatis. 
Makes regular food more nutritious and delicious at the same time. 
Contains amino acids and proteins which lead to healthy hair growth and reduced hair fall.
Rich in Vitamin B thus making digestion better. 
Improves bowel movement. 
Boosts immunity. 
Helps absorb more iron thus increasing red blood cell count. 
Reduces blood pressure by helping stop the arteries from thickening.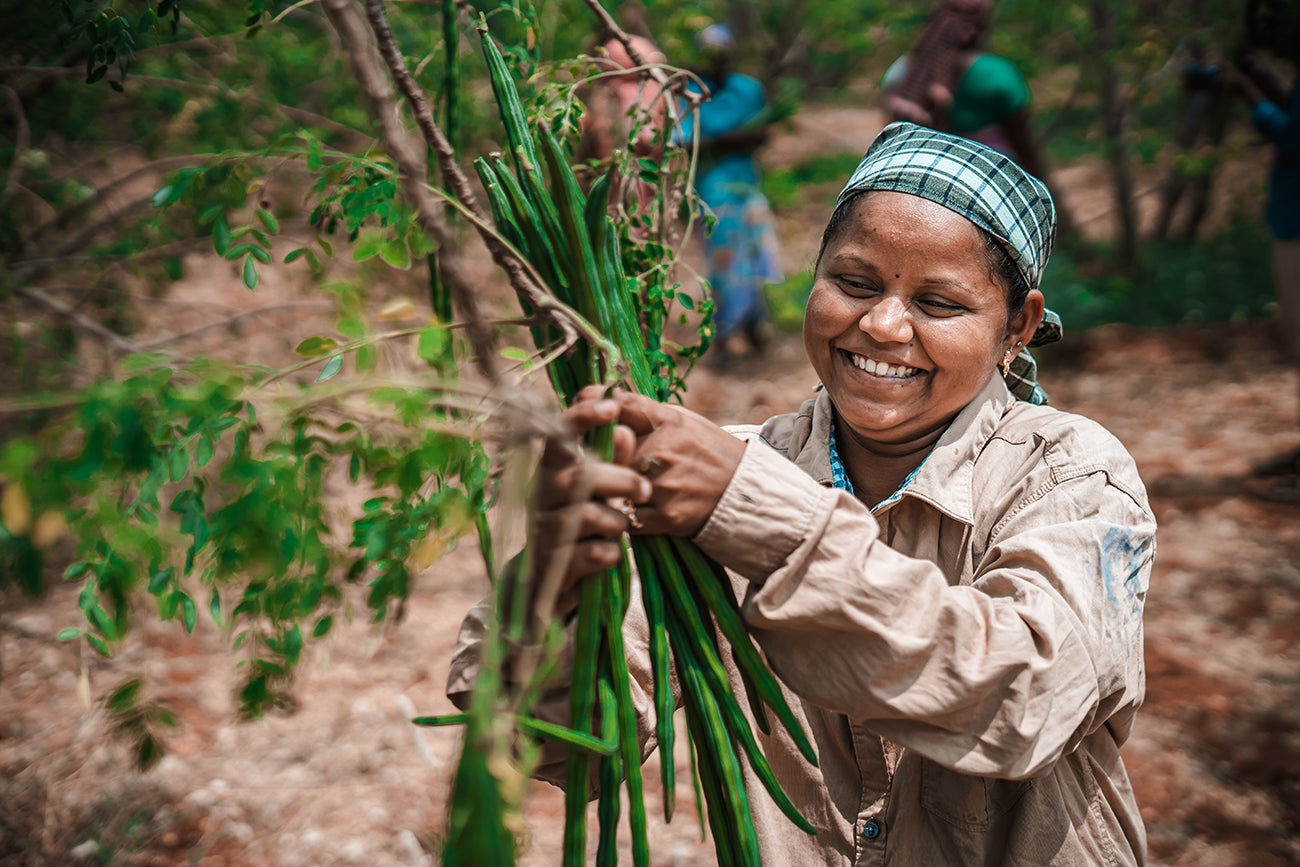 Mundanity can be a blessing as well as the root cause of boredom in terms of food. Running out of ideas means more opportunity to experiment. Taking other ingredients out for a spin.
Our Moringa Chutney Powder will not only break through your mundanity, it will also find its way in to be a part of it. Made with Moringa Powder, Black Gram Dal, Chilli, Salt, Asafoetida (Hing) and Mustard; Moringa Chutney Powder elevates your food palate while making it more nutritious and flavoursome. What makes Moringa Chutney Powder even more special is the fact that its ingredients are sourced from farmers across India.
FAQs
}
What is moringa chutney powder ?
The best young drumstick leaves are picked, naturally dried, and processed into a powder to create moringa, which can be added in your dishes.
Why moringa ?
One of nature's most valued creations, TGL Moringa is rich in fibre, protein, antioxidants, and critical vitamins from the source.
What does it taste like ?
Moringa Powder has a flavour which is often compared to the taste of matcha, and is has a light spinachy flavour. ​​Moringa doesn't have any overpowering flavour and is easy to incorporate into your daily diet.
Can I add it while making dosa?
Yes you can sprinkle it while preparing dosa just like your usual podi dosa.
What should it be mixed with?
It can be mixed with oil, ghee, dosa, paniyaram.
How much Moringa mix should I take?
A single serving TGL Multi Millet moringa powder is packed with a variety of vitamins and minerals. You can have about 1 tablespoon per serving.
Follow us on Instagram
@TheGoodLeaf